Original Gift for Your Team and Clients
Give the gift of healthy coffee that enhances the brain, and boosts concentration, creativity, and well-being.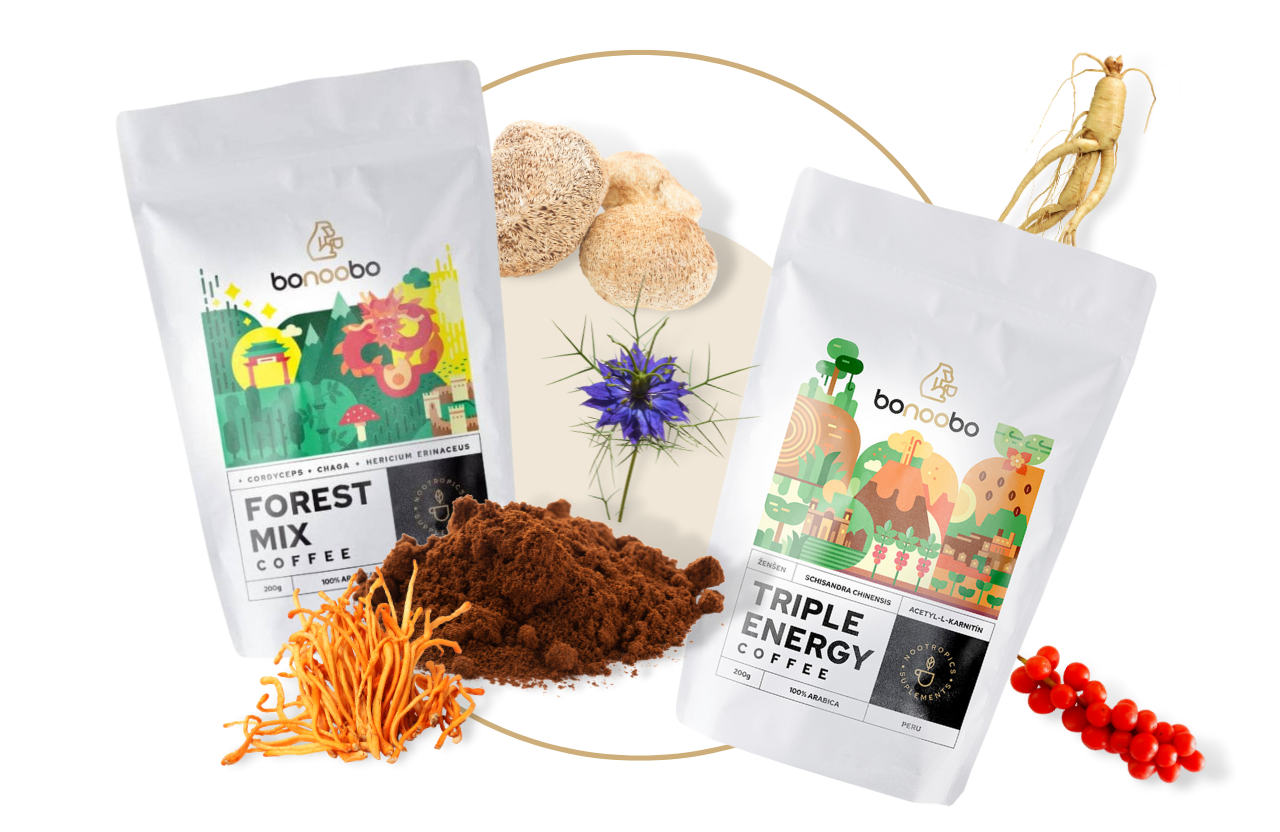 COFFEE WITH NOOTROPICS
Healthier and More Effective Coffee
Discover Bonoobo's premium coffees enriched with extracts from medicinal mushrooms and adaptogenic plants to enhance cognitive functions and immunity, improve concentration, and recharge energy.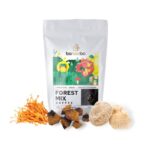 Coffee enriched with functional mushrooms for better memory, more energy, and a good mood. Medicinal mushrooms like cordyceps, chaga, and hericium, used in traditional medicine, give coffee a surprisingly smooth taste and numerous potential benefits.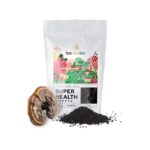 Coffee full of health-promoting substances to stimulate immunity and enhance vitality. Centuries-old revered black cumin combined with reishi, also known as the "immortality mushroom," will help you maintain a healthy body and mind.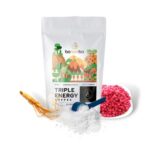 Energizing coffee for demanding mental and physical performance. A healthy alternative to energy drinks with added ginseng, schisandra, and acetyl-l-carnitine to help you push your limits.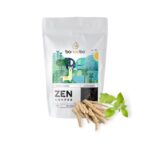 Coffee for a focused and clear mind. Decaffeinated premium coffee with adaptogenic ashwagandha for better stress management and increased concentration without the side effects of caffeine, which you can enjoy even in the later hours.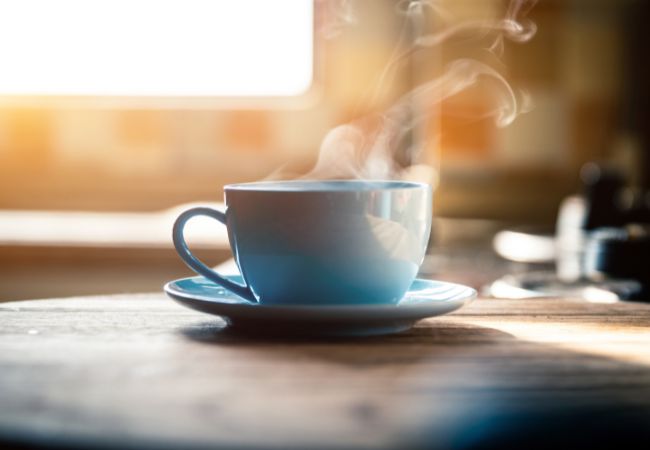 A Gift That Delights and Energizes the Mind
Take an extra step to show your employees and clients how much you appreciate their dedication. Gift them a unique present – innovative specialty coffee with health benefits as a tangible token of your appreciation.
Grown in specific regions, at ideal altitudes and climate conditions, to support unique flavors.
Coffee cherries are hand-picked, selecting only the highest quality and ripest ones, ensuring top-notch quality.
Careful and professional roasting to reveal their distinctive aromas and flavors.
The cultivation of specialty coffee is associated with sustainable and ethical practices
In contrast, regular coffee is often made from a blend of varying grain quality and industrially roasted, losing some of its complexity.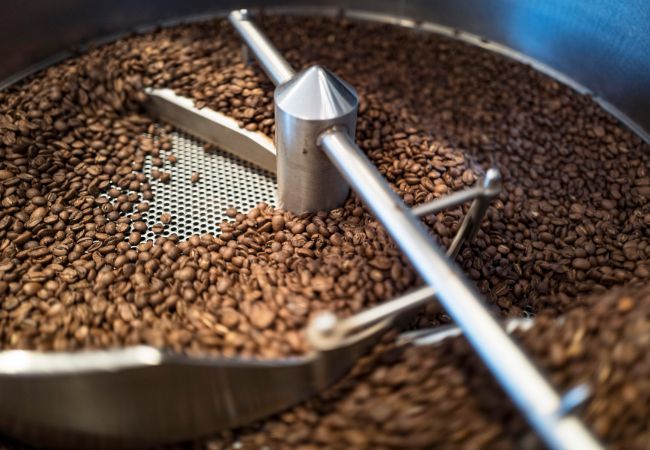 COFFEE WITH EXTRA BENEFITS
Choose Bonoobo Coffee
Show your employees and clients that you care about their well-being and unlock peak performance with our innovative nootropic coffees.

Specialty Coffee
We are committed to providing the highest quality products, ethically grown for an exceptional taste experience.

More Health Benefits
Our coffees are designed to promote mental and physical well-being, offering a natural source of vitality.

Including Natural Nootropics
Nootropics have the ability to enhance cognitive parameters such as memory, creativity, motivation, or attention.
HIGHEST QUALITY
Unique Caffeine Experience
Our company has created a revolutionary product that will enhance productivity, boost energy, and support the mental sharpness of your teams. Our premium coffees with added nootropics offer a new way to express your gratitude and support.
BONOOBO COFFEE
Contact us now to increase satisfaction and performance in your company