Today I will tell you something about the top 11 nootropics and smart drugs I have tried that boosted my cognition , or helped me in another way and opened new horizons for me. Some of them are improving motivation, another ones are helping with cncentration and also there are some that significantly help with communication. Other ones are helping with calming down and improving sleep quality , which can improve creativity and focus nex day.
DISCLAIMER: I am not a medical professional and I do not  recommend using these substances to anyone. The following is strictly my experience with these substances and you should consult using any of these substances with your doctor.
NOOTROPICS FOR ENERGY , FOCUS , VERBAL FLUENCY, MOOD
         1.Alcar (acetyl-L-Carnitine)
I really love this compound. Acetyl-L-Carnitine is very energising but in a different manner than caffeine.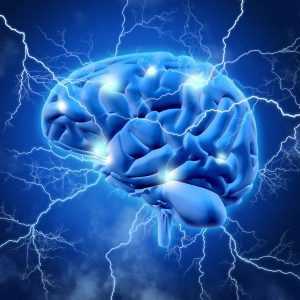 Acetyl L carnitine gives me subtle euphoria, and I like to take it with L-theanine. I also noticed that it improves my verbal fluency sometimes, and just motivates me to talk to other people. I guess I can feel it for 3 -4 hours on average. But if you are looking for pure focus without stimulation, maybe there are other options to look for. I did not have any side effects, only if I dosed ALCAR too high- maybe like 800 miligrams or more, I became little bit irritated. SO usually i stick with the dose 400 miligrams.
MY RATING
Energy: 8 /10
Focus: 6/10
Mood: 8/10
Verbal fluency: 8/10
Side effects: low
2.L Theanine /Caffeine
  This is more of a stack, but I usually take these together and it always works super good for me. Probably not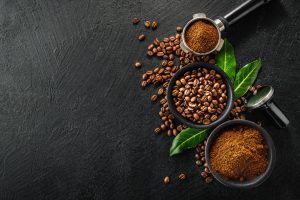 as energizing as ALCAR , because I have built a tolerance for caffeine, but this combination is really nice for focus. It puts me into relaxed state that I enjoy, and in my opinion this combination is best when it comes to copywriting, or editing videos. I usually take 200 miligrams of L-theanine with 200 miligrams of caffeine.
MY RATING
Energy: 7/10
Focus: 8/10
Mood: 8/10
Verbal fluency: 5/10
Side effects: none
                                              3. Aniracetam
This racetam is the one that has strong anti-anxiety effect. It also stimulates me little bit. When I use aniracetam, I am staying very focused for couple of hours, but anti-anxiety effect stays for whole day. My mood uplifts a lot. I also notice an increase in verbal fluency, more than with other racetams. Sometimes, at higher doses , side effects may occur, and mostly they include irritability , and not feeling emotions for some time. My usual dose is 350 – 700 miligrams of aniracetam.
MY RATING
Energy: 7/10
Focus: 8/10
Mood: 10/10
Verbal fluency: 9/10
Side effects: medium
                                                      4.Huperzine A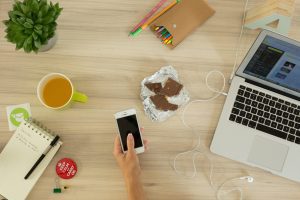 Huperzine A is an acetylcholine reuptake inhibitor. It is considered to be a strong memory enhancer. For me, it surprisingly was not the case. Instead, usually it enhanced my mood and I was in a really nice mental state all day when I took it (even if I had some challenges that day). It also gave me a subtle energy boost, but I used it primarily for mood enhancing properties. It can be theoretically caused by increased brain-derived neurotrophic factor, or some other mechanism. I havent noticed any side effects, and usually my dose was 200 micrograms.
MY RATING
Energy: 6/10
Focus: 6/10
Mood: 9/10
Verbal fluency : 5/10
Side effects: none
                                               5.Phenylpiracetam
Phenylpiracetam is known to be the most physically stimulating racetam. That is also the reason why it is banned by Olympic commitee. The day when I first took phenylpiracetam, I was little bit tired because I went to sleep late previous night. Probably an hur after I took the dose, there was a moment of "turning on the brain" when I suddenly could see a precious Schedule for all day in my mind, and I did everything I planned. Also, I noticed some slight euphoria. This smart drug is the best thing for prosuctivity ever. At least for me. When it comes to side effects, I really did not have any, but I always took phenylpiracetam in the morning. I can imagine having some sleep problems if I took it at night.
MY RATING
Energy: 10/10
Focus: 9/10
Mood: 8/10
Verbal fluency: 7/10
Side effects: low
6.L tyrosine
This amino acid is building block to L-dopa, which then can convert to dopamine, epinephrine and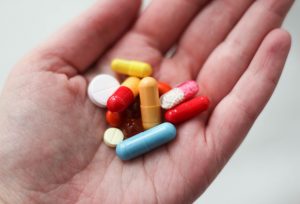 norepinephrine. My experience with L tyrosine is positive, altough there are times when I dont feel the effects as much as other times. Also, it is important to consume L –tyrosine on an empty stomach, and for increasing the effect consume some B-complex and/or vitamin C. L tyrosine provides mild energy boost for couple of hours. If I combine it with more substances, sucha s caffeine, i tis good to add L theanine as well, beacuse I can become little bit edgy. I think L tyrosine helps mostly with energy, but can also increase my verbal fluency a bit – or maybe just a motivation to talk to people more. There are some side effects that may occur with high dosages, such as irritability and frustration.
MY RATING
Energy: 8/10
Focus: 6/10
Mood: 8/10
Verbal fluency: 8/10
Side effects: low
7.Alpha GPC
This choline source is the most bioavailable source, because it can croos the blood brain barrier. I enjoy it  mostly as a pre-workout , or in combination with racetams in low dose. Why pre-workout? Because Alpha GPC converts into acetylcholine in the brain, and higher levels of acetylcholine before workout can be beneficial. Acetylcholine contracts smooth muscle and dilates blood vessels. So I like to stack Alpha GPC, Acetyl-L-Carnitine, caffeine with L-theanine, and creatine with beta-alanine before every workout and it really works! When it comes to taking Alpha GPC before work, I think it improves focus for me, will give me some extra energy ,I havent noticed too much of a mood uplift and verbal fluency improvement. But maybe i tis because of my diet that is already pretty high in sources of choline, such as meat, 4 eggs per day, and so on. When it comes to side effects, they can sometimes include lethargy, and brain fog, but they occur very rarely, probably if there is suddenly too much of acetylcholine occuring in my brain. My preworkout dosage is 300 miligrams, when combining with racetams I keep it lower.
MY RATING :
Energy: 7/10
Focus: 6/10
Mood: 5/10
Verbal fluency: 5/10
Side effects: low
8.Piracetam
The grandfather of all smart drugs, Piracetam, is the most researched substance of all racetams , and probably of all smart drugs as well. It provides me with subtle but stable energy and focus. When it comes to boosting mood, it is not super effective for me (but every person has different brain chemistry). Piracetam most definitely improves working memory for me, which means I can focus on one thing for a long period of time, but I can also switch in between tasks and I am very flexible. Side effects are rare with this one and include lethargy, or tiredness, probably of excessive acetylcholine activity.
MY RATING:
Energy: 8/10
Focus: 9/10
Mood: 6/10
Verbal fluency: 5/10
Side effects: low
My favourite nootropics for relaxation and calming down
9.L Theanine (alone)
       L theanine is a substance that is very universal. DUring the day, I prefer low dose, like 100 -200 miligrams,
and before sleep, I take doses like 400-600 miligrams. It is important to say that I dont take it every night. It is a tool for me that I use when I am too energetic in later hours during the day. The effects are best when I use 200 miligrams  in the evening ( maybe around 7 pm), and then I will use another 200 miligrams 2 hours later. By this technique, I am gradually becoming more relaxed and tired as well. I also noticed that many times my sleep quality is better (subjectively) when I use L theanine, and I wake up earlier than usual next morning.
10.Ashwagandha
This adaptogen is the one that I mostly only in the evening. It is supposed to lower your cortisol levels.  My dosage is 300 miligrams up to 800 miligrams. There is definitely tolerance buildup when I take it, so I try to take it 2-3 times per week. It pairs well with a glass of wine or beer for relaxing purposes, because ashwagandha is synergistic with an alcohol. Probably because both of them have an effect on neurotransmitter GABA. Sometimes I use Ashwagadha during the day, when I feel I have too much of "unproductive" , hypercative type of energy, but I need to sit down and focus on some task on computer.
11.Valerian root
Valerian root is sometimes referred to as "nature's valium". It is used for insomnia and anti-stress purposes. I tried valerian root in a tea form, before sleep. It felt little bit like a drunk feeling for me. It really helps with falling asleep, but I dont think the quality of sleep was great. Because of that, I would use Valerian root only if I had too much energy later at night and wanted to fall asleep faster. So, I think it has its purpose for occasional use.
Nootropics that I did not enjoy that much (Or with too many side effects)
Modafinil
This was a very mixed experience, altough at the end negatives ouweighted positives. At first couple of times,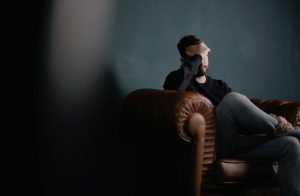 this substance was a miracle. Extremely increased productivity and focus (because my mind was always a bit hyperactive), and verbal fluency was extremely improved as well. Even my motivation to do work and basically anything that needed to be done was really high.
But the side effects became terrible after couple of uses. Insomnia was very powerful (I could not fall asleep until 4 am after using it.) Also, when I took modafinil in the morning, I became very irritable in the evening that day.
MY RATING
Energy: 10/10
Focus: 10/10
Mood: 9/10
Verbal fluency: 10/10
Side effects: very high
TAKEAWAY
Every person has particular brain chemistry and it is important to understand your own one. In my opinion, experimenting with brain enhancing substabces is great and it was super beneficial for me and my life. But be very careful with it. Start with basics, such as eating foods that support brain energy, improve your sleep, and then start adding basics such as omega 3´s , adaptogenic herbs such as ashwagandha or rhodiola rosea, try caffeine with L-theanine, and then, if you enjoy the effects, move on to more advanced compounds if you want.
DISCLAIMER: The information included in this article is intended for entertainment and informational purposes only. It is not intended nor implied to be a substitute for professional medical advice. Prior to buying anything, check that it is compliant where you live with your current government laws.